The best easy vegan work lunch ideas you can make in 15 minutes or less. Try these delicious and healthy, high-protein vegan meal prep lunches for work.
PIN ME for later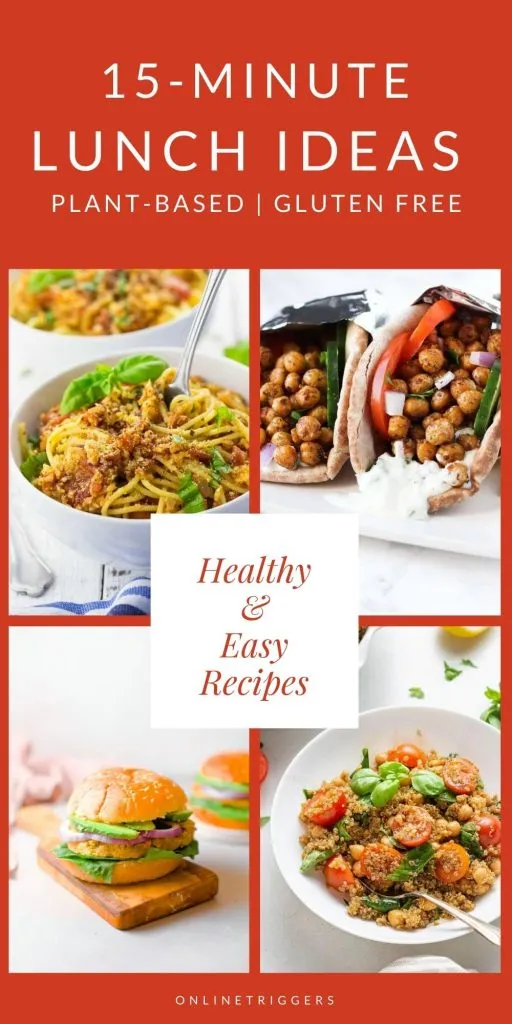 Lazy Vegan Lunches For Work
*Disclaimer: Some links on OnlineTriggers.com are affiliate links. If you click through and make a purchase we may receive a small commission (at no additional cost to you). 
Looking for some delicious and healthy vegan lunch ideas for work or for school? You're at the right place. We collected some of the easiest and filling plant-based lunch recipes we love. Creating healthy habits and eating healthier has never been easier thanks to the thousands of excellent vegan recipes we get to enjoy and try for free.
These 10 lazy vegan lunch recipes for work are our favorites because they're not only super easy to make even for beginners but also because they taste yummy and fuel us throughout the day.
RELATED: Easy & Healthy Vegan Breakfast Smoothie Recipes
You'll find here all kinds of mouthwatering lunch recipes from pasta, quinoa salads, to burgers, and crunchy sandwiches. We also added some cold and warm lunch recipes as well as high protein lunches and some easier lunch ideas for weight loss.
Are you not good in the kitchen? Don't worry these recipes are fool-proof so even complete beginners can make them without a problem.
10| Veganized Crunch Wrap Supreme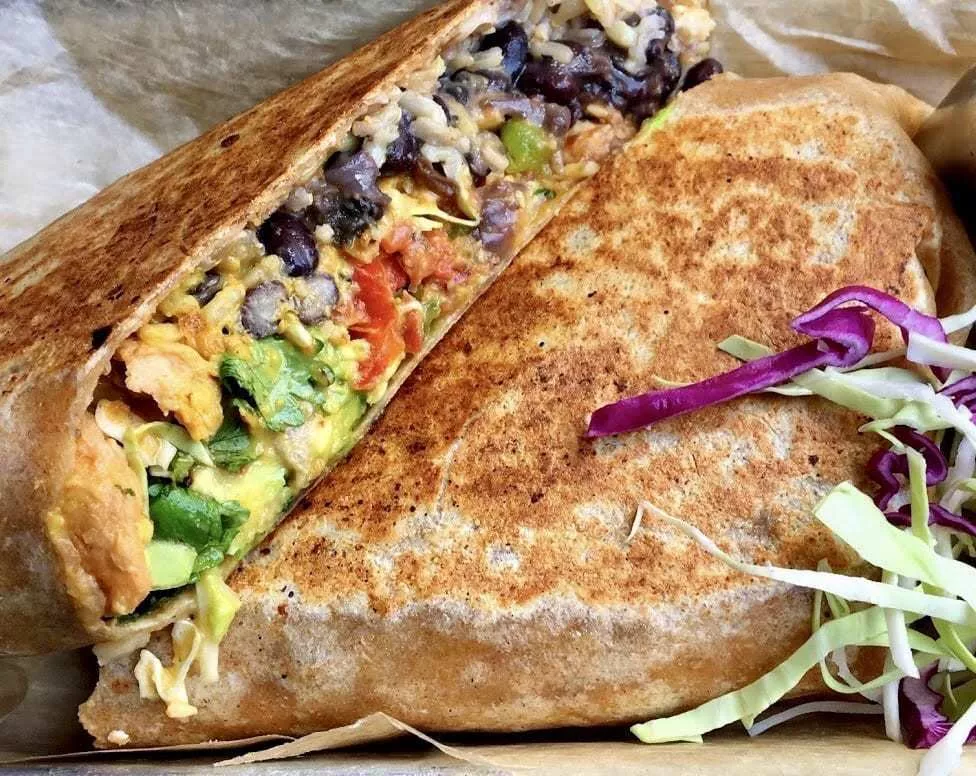 Veganized Crunch Wrap Supreme recipe by Kathysvegankitchen
This crunch wrap supreme may seem a little too complicated for a quick vegan work lunch, but it doesn't take long at all. Mexican food lovers are certainly going to think it is worth that little extra effort. From scratch, you can pack it in about 15-20 minutes.
It is one of the easiest healthy vegan lunch ideas for work that offers a complete lunch experience. In case you prefer to eat it warm, just simply heat it up, otherwise, the crunch wrap is great cold too. This recipe can be suitable for gluten-free diets as well.
---
9| 15 Minute Simple Garlic Pasta
15 Minute Simple Garlic Pasta recipe by Lucyandlentils
Here is another great choice for everyone looking for easy vegan lunch ideas for weight loss. It doesn't have to be for that purpose, but the quick garlic pasta recipe is made with healthy ingredients and is low in calories.
The whole dish is ready in less than 15 minutes and you can box it to go. Eat it warm if you prefer, however, it is delicious cold as well. Making it doesn't require any special skills and ingredients, so beginners or lazy cooks can make it too.
---
8| Garlic Sesame Noodles
Garlic Sesame Noodles recipe by Eathwithclairty
If you are looking for complex, still lazy vegan lunch recipes for work, this garlic sesame noodle dish is perfect. It doesn't take long to make, yet perfectly nutritious. The brown rice noodles are gluten-free, therefore you don't have to worry about gluten. There is no need to be an experienced cook, so anyone can make it.
It is among the best easy vegan lunch ideas for work that is ready in less than fifteen minutes. Box it up and then just simply heat the dish up in less than two minutes.
---
7| Smoky Tomato Tofu Sandwich – Easy Vegan Work Lunch Recipe
Smoky tomato tofu sandwich recipe by RootyFruityvegan
Simple doesn't mean compromise and this smoky tofu sandwich is a great example. Baking the tofu takes around 15 minutes and assembling the sandwich is just a moment after that. When creating a meal plan with easy high protein vegan lunches, this is a good choice.
After every step is done, you can take it to work without any trouble. If you are inspired by this recipe, you can use various spices and flavors to spread on the tofu slice before baking.
---
6|
15-Minute Vegan Recipes Using Leftover Rice!
This article contains three lazy vegan lunch recipes for work that are quick and nutritious. Naturally, if you are watching your carb intake, you can make these recipes with quinoa or cauliflower rice. The vegan tuna mayo rice is a great dish with strong flavors, while the vegan paella is a bit lighter.
In case you would like to take an Asian meal, the vegan egg fried rice recipe is the perfect option. Each of these dishes can be a filling addition to any bento box as well.
---
5| Cauliflower Bolognese Sauce
Cauliflower Bolognese Sauce recipe by Veganheaven
One of the healthiest and most nourishing vegan lunch ideas for work is this cauliflower bolognese. Anyone can prepare it in 15 minutes and take it to work in a box. The ingredients are all available in grocery stores so there is no need to special order anything.
Thanks to the cauliflower base, it is gluten-free, low in carbs, and fits almost all dietary groups. In addition to health benefits, this recipe is easy to make and has a rich taste if you are missing a bite of Italy.
---
4| 15 Minute Mushroom Tagliatelle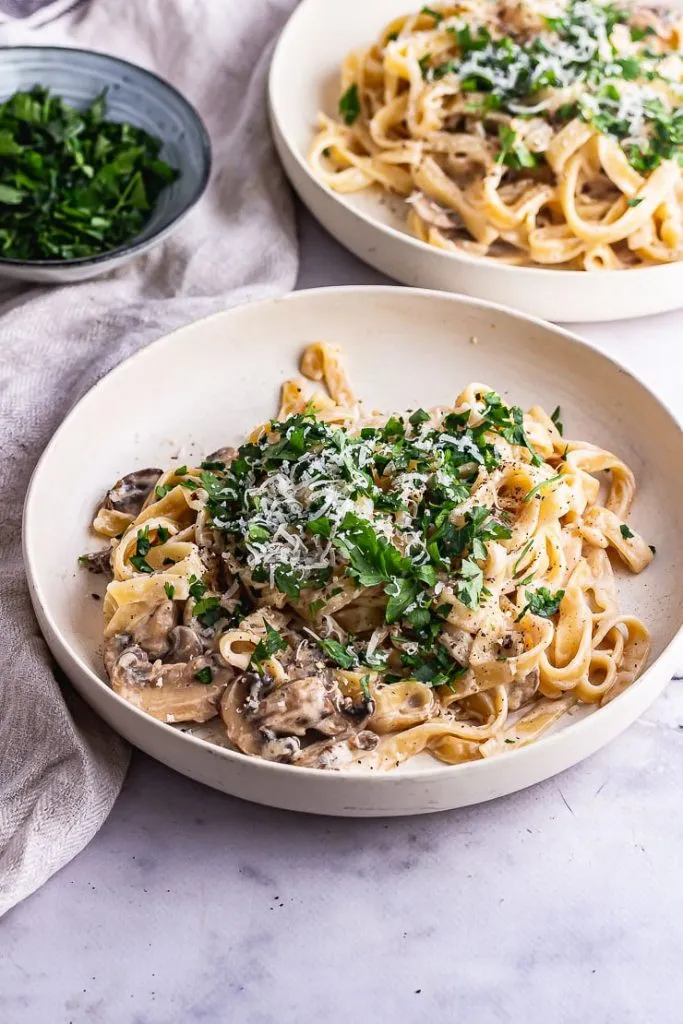 15 Minute Mushroom Tagliatelle recipe by  Thecookreport
Weekdays require simple, tasty, and healthy vegan lunch ideas for work. After a long day, no one wants to stay in the kitchen for hours to prep for the next day. This simple, yet mouthwatering recipe is definitely going to become a solid choice every week.
There are as few as six ingredients required to make this dish. Furthermore, it is ready in 15 minutes. It is among the most delicious easy vegan lunch recipes for work.
---
3| 15 Minute Chickpea Gyros
15 Minute Chickpea Gyros recipe by Iheartvegetables
Chickpeas are great for many reasons. First of all, most high-protein vegan recipes contain it. Second of all, it is ready fairly quickly and last but not least, it is filling as well. If you want to put together a quick lunch in your break, this chickpea gyros is a great option.
While it is authentically delicious, you get most of the important nutrition and don't have to spend more than 15 minutes with it. If you make a larger batch of chickpeas, you can reuse them any time.
---
2| 15-Minute Chickpea Burgers Recipe (Vegan/Gluten-Free)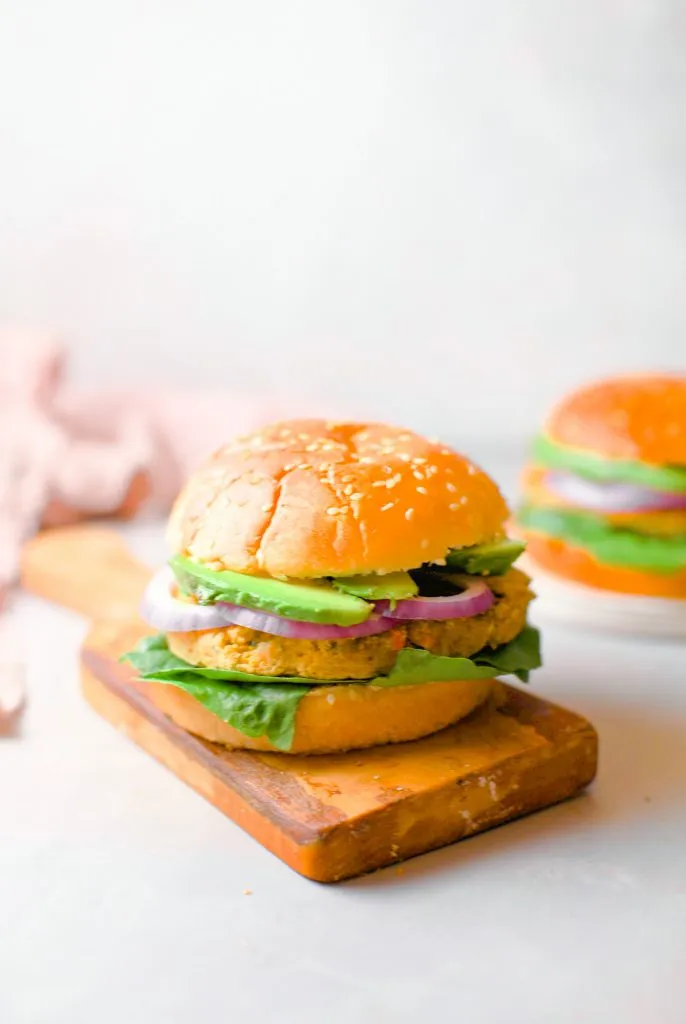 Speaking of chickpea, it is a superb ingredient since you can season it to replace any of your favorite non-vegan meals. Putting together a quick burger with chickpea patties is easy and rewarding. This gluten-free vegan burger is packed with healthy fats and protein.
Fortunately, you don't have to spend hours in the kitchen to have a great lunch. If you miss a good burger, now there are many options to make healthy and delicious ones.
---
1| Quinoa Caprese Salad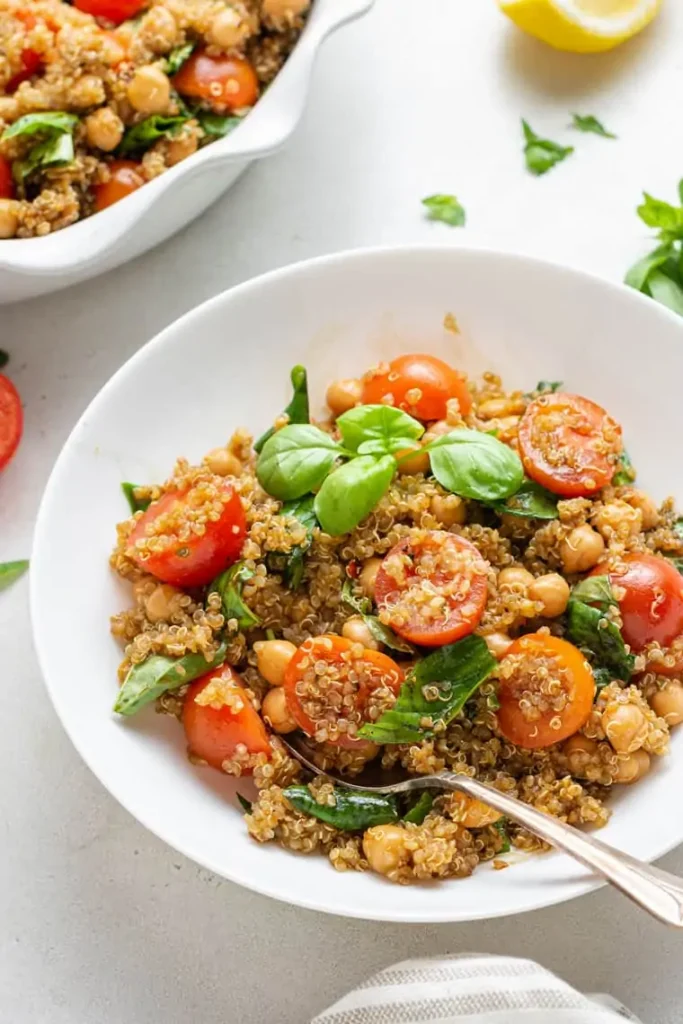 Quinoa Caprese Salad recipe by SimplyQuinoa
Quinoa is among the most versatile ingredients. You can make both warm and cold vegan lunch recipes with quinoa. It can replace rice and be the main ingredient of filling, healthy salads. This Caprese quinoa salad is definitely a great choice if you like Italian tastes, but prefer to eat something lighter.
Additionally, the recipe doesn't contain nuts and it is gluten-free. If you would like to add more protein to the recipe, you can add some beans as well.
THANK YOU FOR READING!